Greetings, I'd like to report what I think might be a bug.
I made some global variables for stats, and I'd like for them to display on a text object:


However, when I run the game: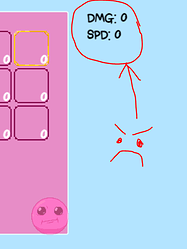 Both values display as 0 for some reason.
Here's the global variables:


Basically, they both worked just a moment ago, but I changed the name of the variable to fix a capitalization error, and now it doesn't work (Yes, I changed the text objects to reflect the change). Now it just displays as 0. For some reason though, whenever I retype the OLD name into the text object (Even though the global variable is now a different name), it suddenly works again.
I'm entirely convinced that this is a bug. Or am I just missing something important?
I debugged, I searched parameters, and I reinstalled. Nothing fixed it.
Can someone please help me?