Hi,
I need some help with functions. I'm trying to convert as many of my external events into functions/behaviors as possible as the list is getting quite long.
I'm having trouble with some of my power-up items, specifically timed ones (shields and boost crystals). They are working when I use them in external events, but not in functions. It's probably an issue of using the wrong types of parameters or not including ones that I should.
So how to convert them into a properly functioning function?

I have tried using number type parameters to call the scene variable - I entered "Variable(jump)" into the action and also tried making them as both conditions and actions. I've tried using timer and platform behavior expressions, etc. to no avail. I'm missing something and I don't know what…
The following images are working code from the external events.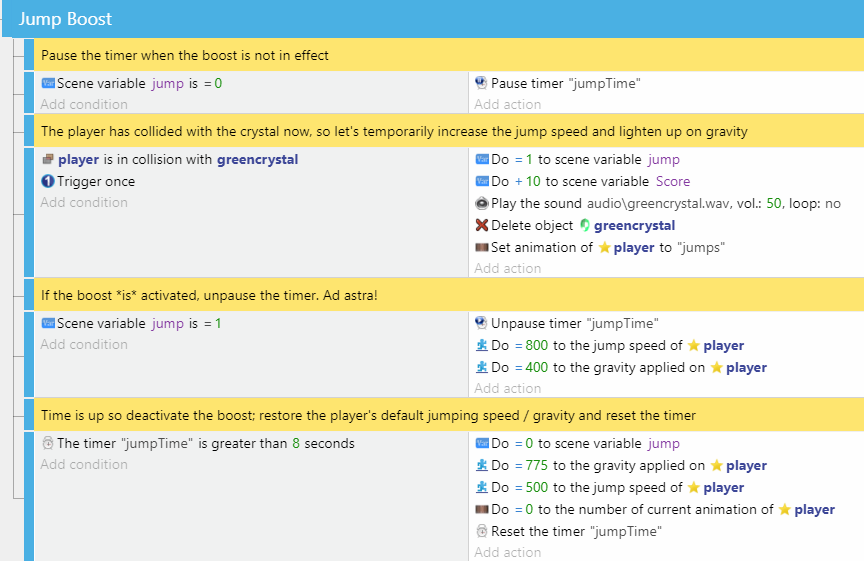 This one had to be in two parts.
The top of the second is a continuation from the first, it's not actually in my code twice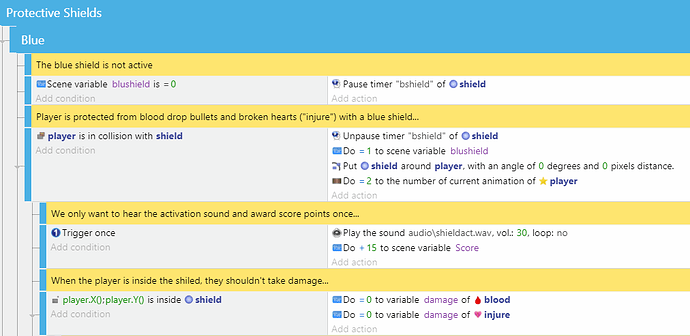 I would post the function code, but it's pretty much the same so…
Can anyone tell me exactly what parameters and/or expressions I need?
Please and thank you