How do I…
Make particles disappear 0.5 after they hit a wall but if staying on a wall then it won't disappear?
What is the expected result
Ideally, the particles should run for 0.5 seconds once hitting a wall and every time thereafter. However, if the ball is on a wall for a long time then the particles shouldn't disappear straight away and should remain constant unless the ball is being dragged or is hitting the wall for a 0.5 second particle effect.
What is the actual result
I had solved this a couple days ago but after editing everything, I've forgotten what I originally 'coded' for the above explanation to work. At the moment I've got particles hitting each wall and sticking to where it lands which is making the game lag and not what I'm intending to do with the game.
Related screenshots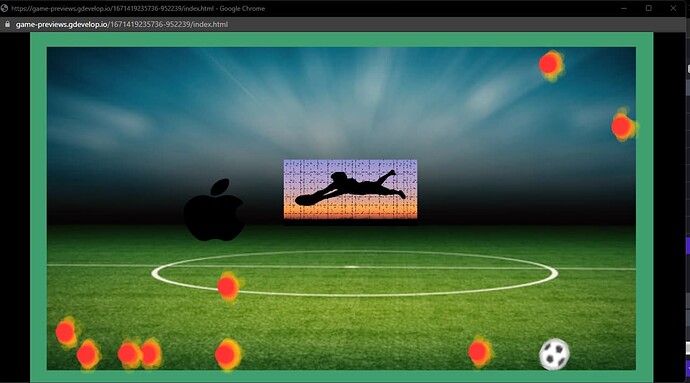 Project files (optional)
Will give project files if it proves helpful to solving the problem.
I do apologize for all my questions. I'm a very new casual indie game developer and do know that I do try my absolute best to get things working before I ask for help which includes looking at the wiki, tutorials, etc.