Hello again GDevelop forum!
I'm doing this card game and I've stumbled across another problem on my way.
I have a card that slots into its own place, but when another card is placed upon it they should switch places. Card1 that was there should move to the slot the other card was in before.
These are the two cards: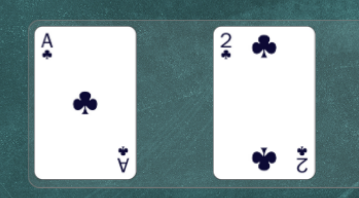 When dropping the 2 on the A like this (dragging it on the other):


This should happen: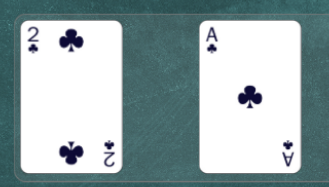 I've managed to code that if you drag the 2 on the A, the 2 repells and returns to it's original position.
But how do I code that those two cards switch places when put on each other?
I came up with a solution, but it included the possibility to reference objects in variables which apparently isn't possible in GDevelop. If that would've been the case I could've sent the original object name with the other card so it knows who to switch with.
Appreciating any help I can get.
Please include a code snippet or an example with your explanation, since I'm relatively new to GDevelop, it could really help - so I won't need to ask more questions about what you mean

!
Thanks in advance!