How do I do this section of the tutorial?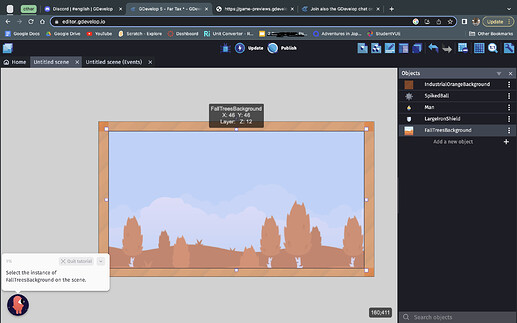 i've been stuck here for a while now trying to do what the tutorial guy asking me, but I don't know how. I've tried clicking on the background in the editor view thing, and on the objects panel.
I've tried restarting the tutorial twice to see if it just glitched (if it did it happened 3 times in a row…)
I can see that the background is highlighted as if its selected so I dont know whats im doing wrong.
Please help me.