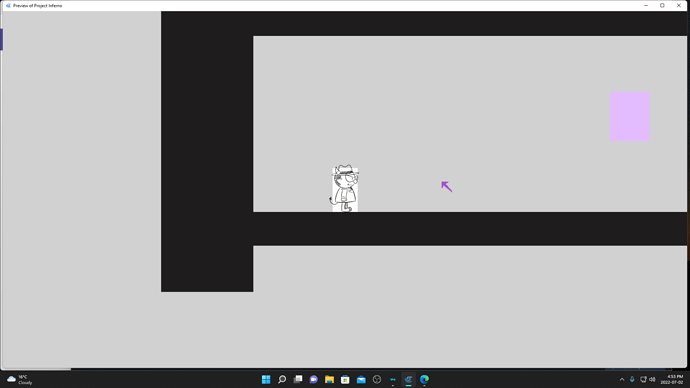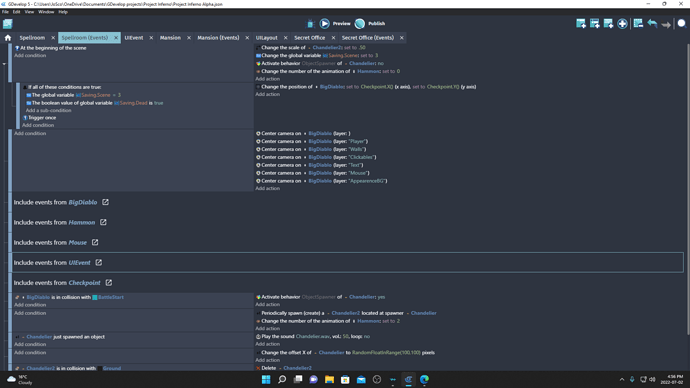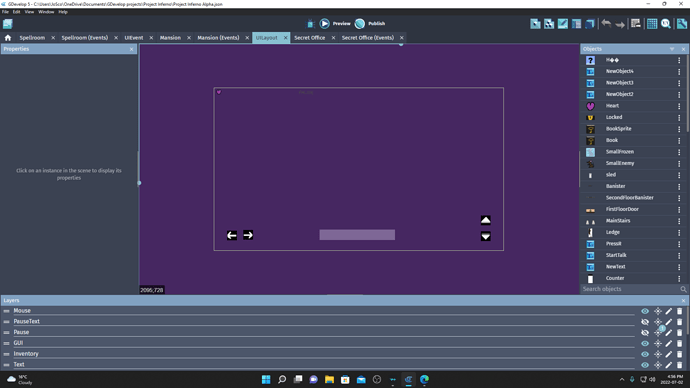 I'm creating a game with multiple rooms and I'm trying to make sure the GUI appears. This includes the Health hearts, Pause button, Inventory Section, and mobile buttons. I put these into an External Layout and the programming for the GUI into an External Event.
I noticed that in two rooms, the GUI shows up and works okay. In a third room (first screencap), however, none of the GUI shows up. I made sure to link the events and add the right layers, but they still won't show when I playtest the game.
What could be causing this?