Here is a screencast of the problem I'm having. Once all the grey blocks are removed, the raycast should pick the bottom green Squibble and set its state to 'falling'. But all of the Squibbles' states are set to 'falling', and I can't work out why…
Here's the relevant part of my event sheet: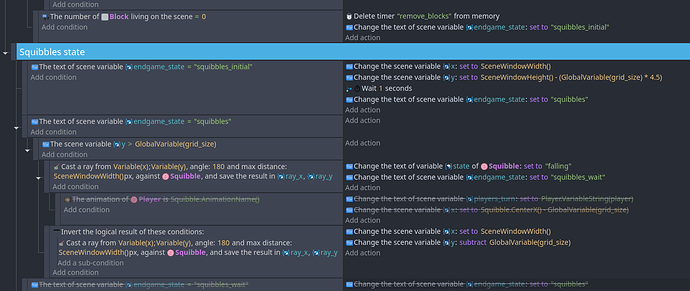 Any ideas what I'm missing/doing wrong?