Hi everyone,
I'm currently working on what seemed to be a simple game but I'm having a hard time with this step.
I want to create a game where the player can record a series of input that can be recalled to control a robot.
In other words, I want the player to be able to press ''Up'', ''Left'', ''Forward'', ''Forward'', ''Right'', Backward, etc… and then press play to have the robot do all of these movements one after the other.
At this point I can control the robot exactly as I want (pressing left and right will simply rotate the robot in the same square and forward and backward will make him move relative to the direction it is facing). I can control it within boundaries with the keyboard.
Here are a few images showing the basic layout of the game as well as most of the code (you will be able to understand what I've done so far I hope).
I just need help finding a way to record and recall let's say 10 moves that the robot will then do when the play button is pressed.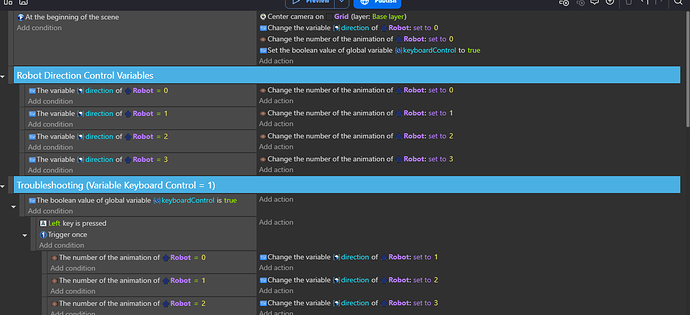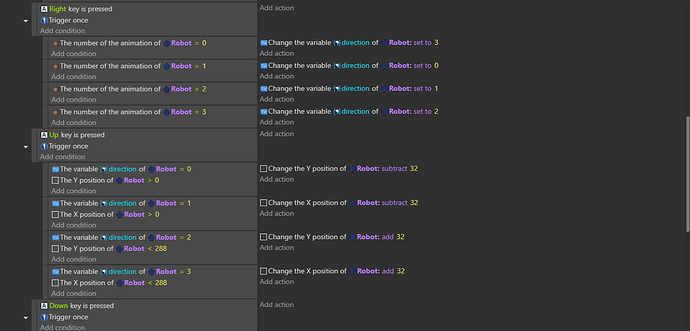 Thank you very much for your help.