Hello,
I am making an app where the user inputs some text, which then moves with a box it was "assigned". While moving it changed itself to another object, so that the selection will work. It all works fine to this point. The problem I have is I cannot change the text back to normal even though I do the same thing as before.
If you have problem understanding, it's something like this: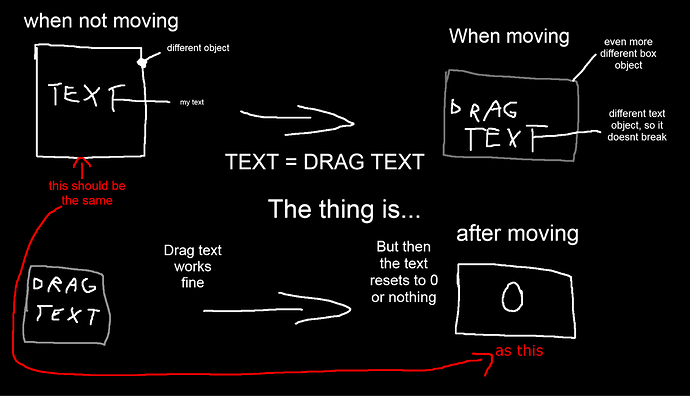 Basically everything works fine but the final text. When I tried creating a variable which would equal the drag text, it also returned 0 or nothing.
Here is my code for this: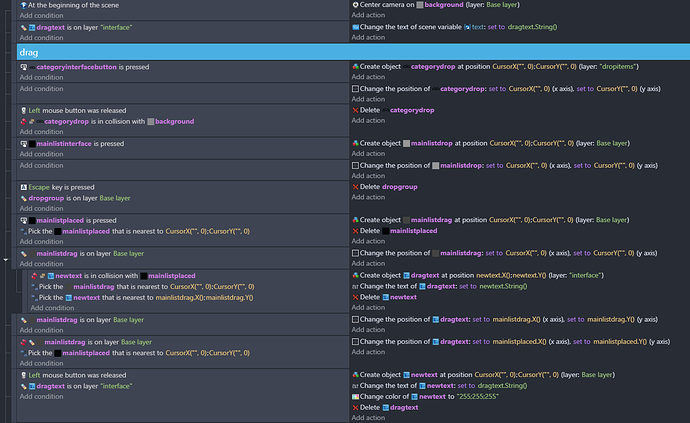 Now the same but with my problem: