My walls consists out of two sprites:
The one's that I called WallabovePreset0/11,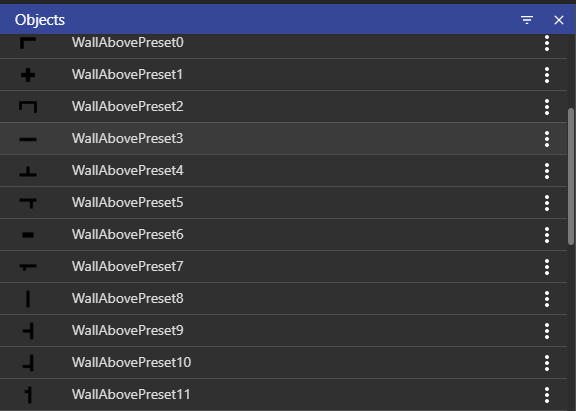 and the one's that I called Walla0/11 (don't ask why)

Every wall has a second piece that perfectly matches with it.
The events are really simple:

Now, when you have all of them in one scene at the same time everything
is fine:
But if you have only one, they all spawn on it:
But that's not the worst part.
If I turn the world generation on, this will happen:
(I use an extension called CreateMultipleCopiesofObject which copies Objects for you)
my events for generation:
What they do is create a grid and then spawn the WallabovePresets on it.

Almost none of them spawn!
I need the two sprites to spawn together.
Guys I'm trying to solve this the hole day and ran out of ideas, so anything could help!