I have a teleport system where an object enters a teleport, is scaled down to 0, then moved to another teleport, and scaled back up again. This works very nicely, except that upon exiting the teleport, my object is off-center by a pixel or so and therefore is able to collide with objects above or to the side of the teleport. This shouldn't happen. I've tried using a 'Snap to virtual grid' action, but the snapping happens too late (after the collisions have already occurred).
Here's an example: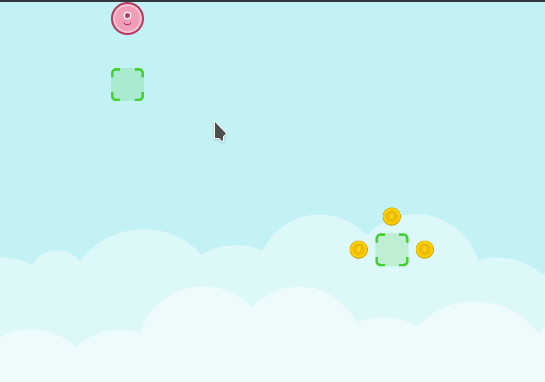 However, if I change the tween to not scale, it works fine:

Any ideas how I can fix this?
EDIT: To clarify, all my objects are 64x64, as is my grid. So the Squibble (pink ball) will collide with the coins if it's only 1 pixel off-center. And no, I don't want to change the collision mask of my coins to work around this issue if at all possible…