How do I…
I am trying to make 3 states for a state machine.
What is the expected result
Pressing only spacebar, you toggle through 3 player states depending on game context.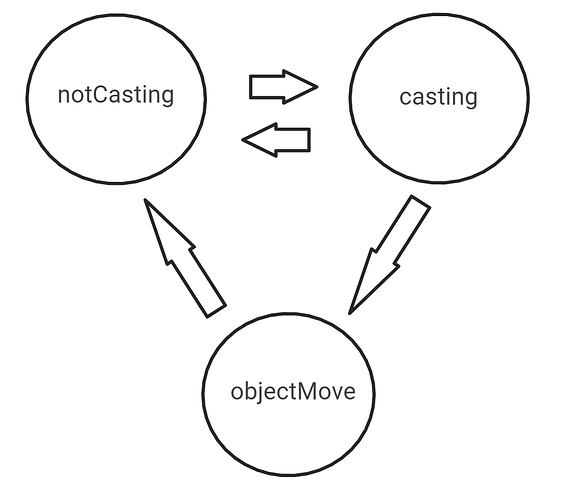 What is the actual result
Here is me just trying to toggle between the two states of notCasting and casting.
This does not work and seems to be endlessly looping. I'm using the "playerState" variable as my condition. I assumed a "Trigger Once" would prevent the states from endlessly looping but I guess I'm wrong?
I have referenced the state machine documentation as well as the Paulera post and the YT video (which only shows sequential states). I feel like I have this set up in a similar fashion, yet I'm still having issues.
For reference here is how I had it set up in Construct and it worked perfectly. I initially tried something similar in GDevelop with no success.

Do I need more conditions besides a text variable check?
Someone in Discord mentioned boolean buffers but I'm a bit lost on that. Is that a missing piece?
Do I need to be using external sheets here? I know the example used them but I thought the variable check would be doing something similar.