hi. long time no see.
I have a little problem with the pathfinder.or may be he has problem with me… I donn't know. no matter.
this is my scene now: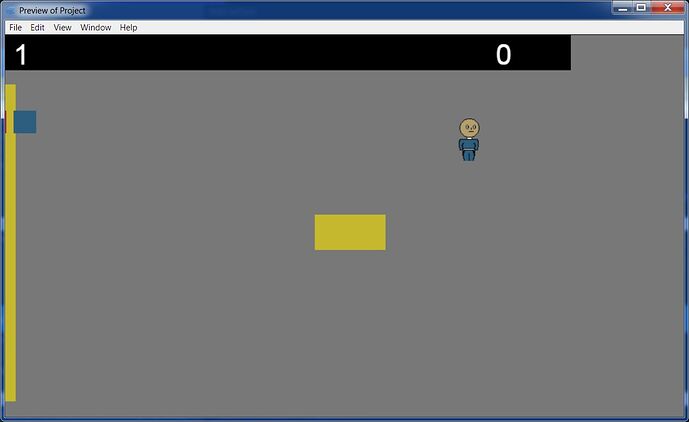 an empty field with two objects. the yellow rectangle is a car (belive me, that's a car). and the NPC worker.
the NPC is the pathfinding object, he needs to move to his job, the car. but because the rectangle is a car, it needs to be an obstacle to the NPC. so, it is an obstacle and a destination in the same time! but of course, the NPC doesn't need to go IN the car, just somewhere around it (preferably below, because the NPC has a higher Z order), so it is not a big problem as I think.
but GDevelop sad: no dude, I won't do that

now the main problem is the NPC don't start moveing when it gets his order. until I move the car a little bit up (it is a draggable object).
I tried few things:
the NPC got the coordinates from variables. I give + pixels on Y. (it's start working above 100~120, but thats too much. the rectangle itself is 100*50). the NPC goes too far from the car.
I set a collision mask for the NPC myself. now it is only 5 pixel tall on Y. and set all his points to his ankle.


I tried to play the obstacle's parameters. I set off impassable, but it needs to be inpassable, becouse it is a big phisical object. I don't want the NPC goes trough on it! it is weird, when I set the cost low enough (still higher than 0), the NPC goes trough the rectangle in a total EMPTY field, where he can go around wit no cost.
and of cource I checked the pathfinder NPC's settings too. it hasn't extra border. I tried more virtual cell size, but it's not help.