I'm creating an enemy that will shoot bullet to the position of the player.


It is a triple-shot and the middle bullet is set to directly go to the player's position and the two bullets on the side will be -45 and +45 of the player's position.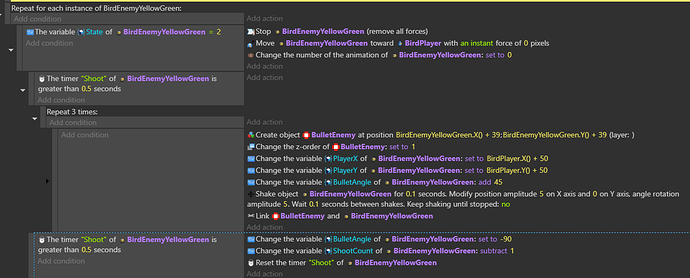 This was done by storing the player's x and y position and bullet angle +45 to change the angle of the 3 bullets. (-45, 0 45)
The problem is that when my player is in the upper left side, the bullets looks like this:


I think it's because the angle in upper left is 0 so I guess that's the problem because when the player is in the upper right, lower left, and right, it works fine. Hope someone can help me with this, thanks in advance!