There is an related (solved) topic (Tween in a function) but it does unfortunatelly not work in my project (GDevelop 5.0.127). @Gruk suggested to open a new topic.
I'm trying to have a function (with an obj-param) which starts a tween for said object.
Important: My object DOES have a tween behavior assigned.
My function: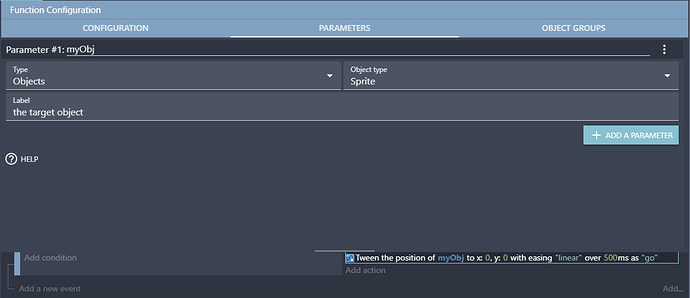 My function config:

My Events:


Here is the thing in action.
The image at the bottom/left should be tweened (it has the tween behavior)
You can see that my event is executed because the little frame at the wall rotates 25°