Hello,
I am making a game for Android OS.
I have a problem with buttons, for example:
when I click a button on Homepage, I at the same time activate another button on another page.
as far as I can see, this only happens with buttons that are in the same position
but on different pages…
how to stop it from happening ?
this is my code now: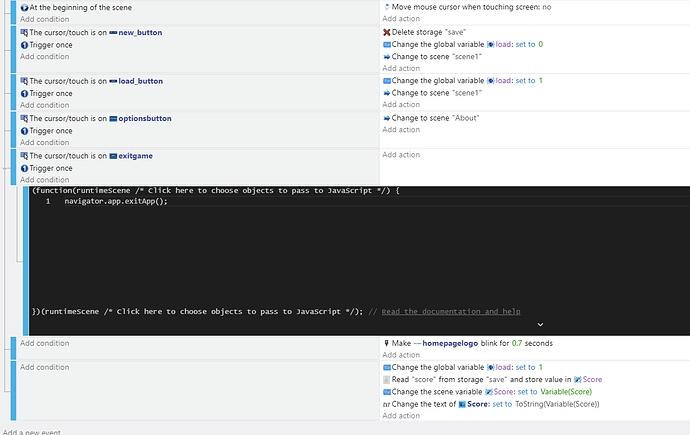 Thank you