I am working on a grid-based tactics game in which a player can choose a load out of 6 different creatures. imagine Pokemon meets Advanced Wars… ish.
Initially a set of global variables are defined in a structure based on a player's selection. There are a lot of variables in the structure - Health, stamina, accuracy, speed, etc. All of which have a rolling total and a max value. All in all each creature structure has 22 variables.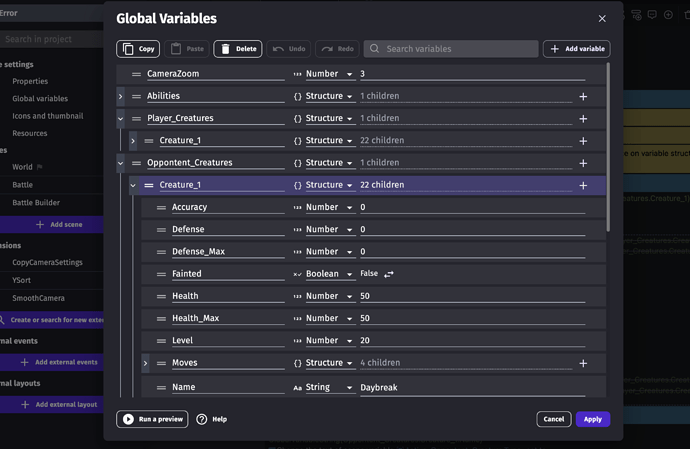 During the battle the creature's values are pulled from a global variable into a scene variable to define the active player and opponent combatant - there are 6 possible creatures for each combatant. I found creating a separate 'active' structure to be the best way to aggregate all future actions into one consolidated set of scene variables. IE - All future actions only have the reference the active creature rather than building out the logic each time.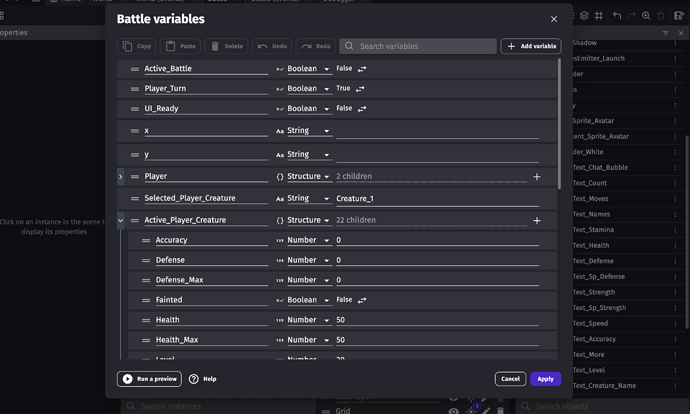 Here's my question/problem. It is arduous having to assign a value individually for all 22 variables in the structure when the global "Creature_X" structure is identical to the scene "Active_X" structure. Is it possible to copy the values from one structure to another over all at once?
I tried keeping it simple by having an action in which the value of the global structure copies into the value of the scene structure, but to no avail.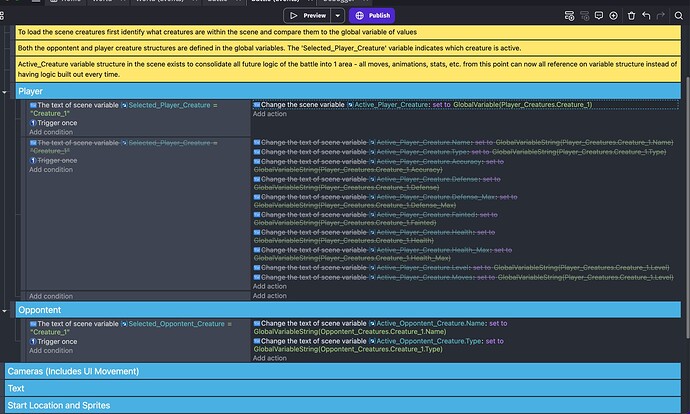 Any thoughts on an easy way to accomplish this so I don't have to go variable by variable? Mind you, my entire approach here could be terrible! Open to any ideas.