So i've been following the dialogue tree tutorial of @worriedpixels but i've come across a huge problem. The dialogue just refuses to launch and instead freezes my game. Not in a way of it stops responding but instead it just freezes and then keeps going.
Here is the said video :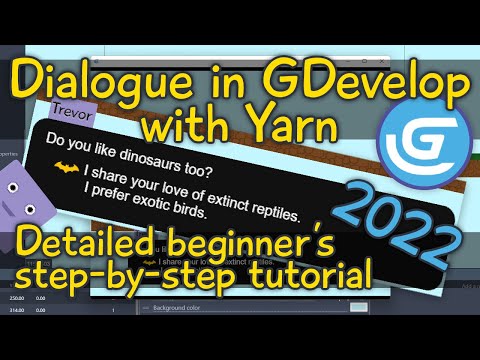 And here is my events tab :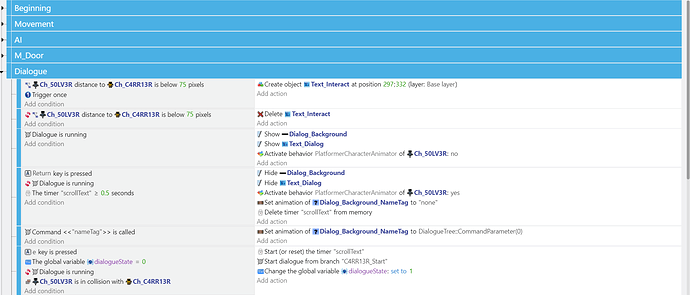 The stuff that's supposed to happen in the beginning are in the "Beginning" event group.
Here are the extensions just in case if anyone thinks they might be having a clash :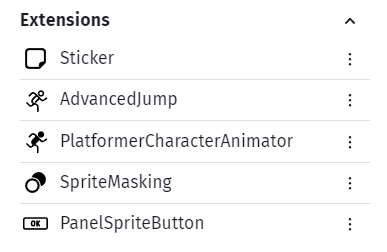 I'm not sure what am i doing wrong here. It's basically 1:1 except the graphical pointer. According to @worriedpixels on YT comments it works just fine for him but for some reason i can't get it to work.
Any idea why? Thanks in advance for all the help.