I think my question is related to this topic: Jerky Camera + Lerp + Low Resolution
Properties of game: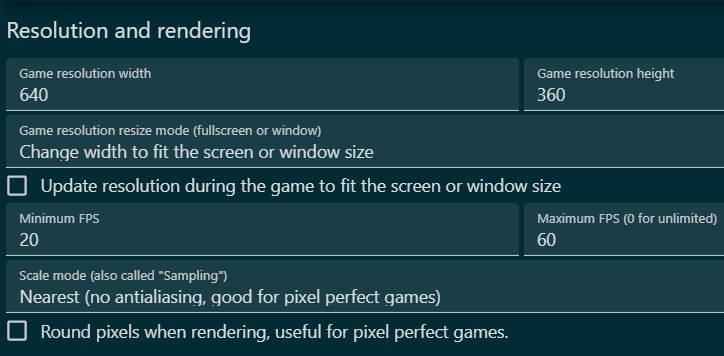 sprites 32x32 (16x16 * 2)
tiled bg sprites 640x360 (320x180 * 2)
Problem: background layers does not move smoothly, it's jerky.
Can I make them move smoothly or GDevelop can't do it in 640x360 resolution and with Scale mode: Nearest?
If it can be done please fix my example or any other help will do:
Thank you.