I am making a mobile game where the player clicks on the screen to move to that position. This seems easy enough when making a game that isn't isometric (or is isometric but the player moves in 8 directions). The issue is that the ONLY way I want the player to move is diagonally (up/right, up/left, down/right, down/left) so that the movement fits in/correlates with the isometric style of the game. I also want the player to always be in the middle of each tile (I am using a tileset to make the map) when they have finished moving. I have tried a lot of different things and none work, but this is probably because I'm relatively new to GDevelop.
To explain a bit better with two examples (example 1 in red and example 2 in blue):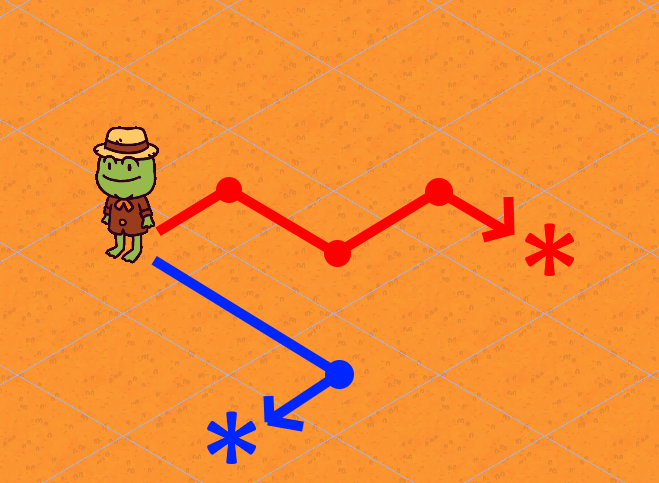 The * is where the player clicked
The arrow/line is the path the character would take
The dots on the line/arrow are just to show that the player would reach the centre of that tile before continuing on it's path (so that the character is always moving along the centre of the tiles)
Note that at all times the character would be moving diagonally, never straight up, dow, left, or right.
Any assistance would be much appreciated…