From what it sounds like, it should automatically change the animation when you move a direction as long as it's set up correctly.
It looks like you simply need to put an animation name like "Walk" for example and then name each animation "Walk0" "Walk1", etc…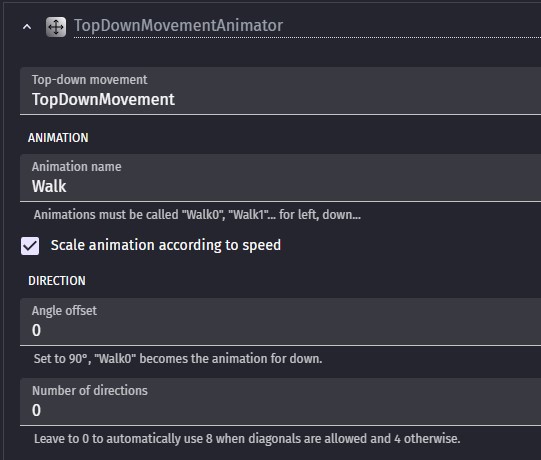 But nothing seems to happen when I do. So I'm wondering what I'm doing wrong here or if there's something I need to add to the events maybe. There doesn't seem to be a lot of options there.
Edit: Just tried the platformer character animator extension and that one seems to work how I expected. So I feel like the top-down one just isn't working correctly.