I am working on a game and while I have a lot of it working (just need a lot of design work) I came across an issue. I am writing a word guessing game where you get a number of words, you are given the first and last letter, then have to fill in the rest from a collection of letters below the puzzle. The problem is there are more letters than there is space available. Pictures describe it better: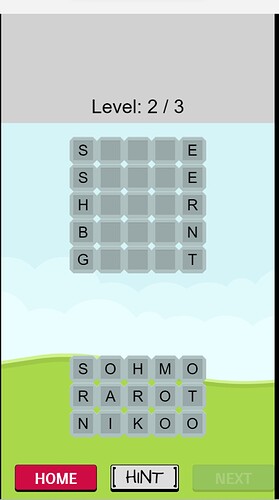 You can see in this photo everything fits nicely. The goal is to drag the letters from the bottom to the words above to finish the words. This is EASY mode (5 words, 5 letters each). Hard mode is the problem: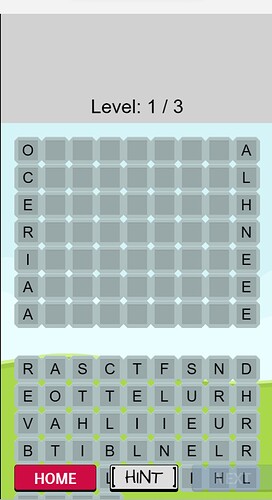 With seven 9 letter words, there are too many to fit in the screen area. If there is a way to make the area with the letters scrollable that would be best. Otherwise I will have to change the layout of the page. This is formatted for Mobile (720*1280).
I have been searching these forums, the WIKI and Google but either it isn't possible, or I am not sure how to build the search query. Anybody have any thoughts?