Hello
I have a simple sprite: It's a red circle.
It has 3 variables as below:
I want to move it randomly and slowly in other directions.
You can see its variables:

and here are the events: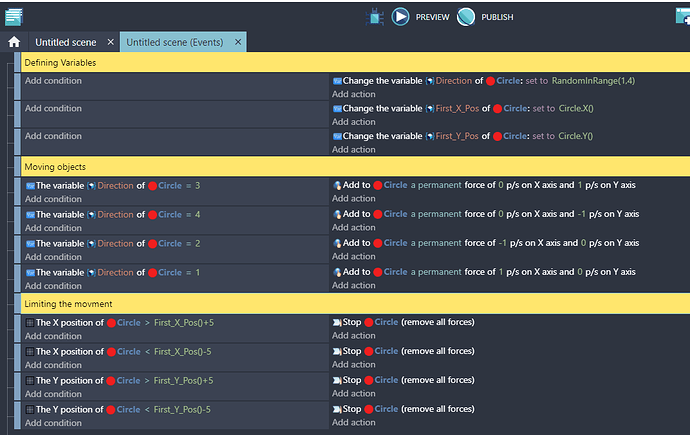 You can see that I limited it so it is not too far from its center in the final step. The problem is without the limitation it works but after adding the limit code, it isn't working.
What should I do?