Greetings,
I'm working on an inventory example, and I want to make it as reusable as possible.
The logic for collecting an item is in a function call, and I want to have the function change the animation of the slot as well (There's no logic to tell it which slot to put it in for now, so it should change all slots to the right animation for right now).
What I tried here didn't work. The slots remain empty.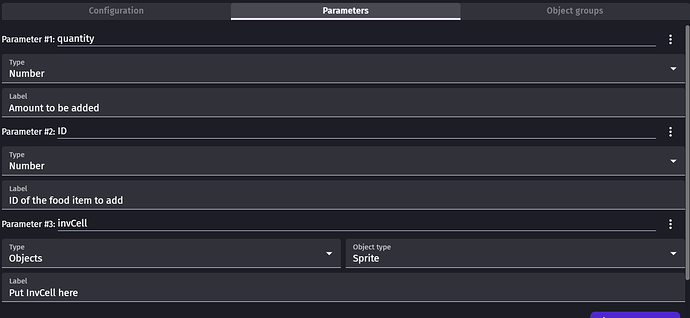 Basically, I want to make something kind of similar to this inventory logic (Baldi's Basics Classic btw). When the item is collected, change the animation of the slot based on the items ID within the function itself (Then update the name using a nested function call):
Does anybody know what I'm doing wrong and how I can fix it? Or is this not at all possible with GDevelop's functions, would daisy chaining external events do the trick instead?
Thanks