The player has a distance around itself where the color is normal and black/white on the outside.
this is a gif from Construct 3 (NOT Gdevelop):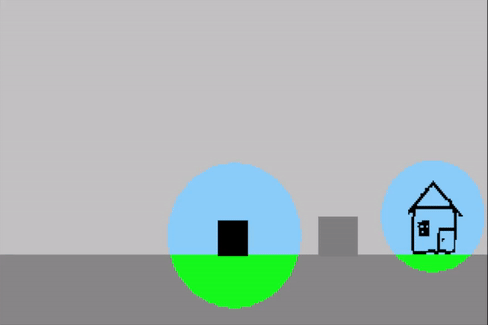 I can achieve this in Construct 3 by placing a gray box over the entire area, then having a round objects blend mode to: "Destination out" and then placing it under the gray box with Z-order so it will "cut a whole" in the gray box because of its blend mode.
trying to do the same in Gdevelop but I can't find any blend mode that lets me do this effect.
I tried messing with the Object Masking addon but never figured out how to achieve the effect I wanted.
I obviously might have overlooked some things here, but I would appreciate it if someone could take the time to help me out. Thanks!
and no, I rather use Gdevelop than pay for Construct 3.
here is a "Xray/ masking" if that is more inline of what you are looking for. <-for people in the future.