I think it would be really cool to add vr support since we now have 3d support.

Agreed. I love vr and have always wanted to make vr games but unity/unreal/godot are just too difficult for me. Working with Gdevelop recently has just clicked, so I would love to get vr support added to it.
Since it's an open source engine maybe someone can put a bounty out to modders that'd want to take on the task.
Same here, this is the only engine that has clicked for me. I love this engine! @Vazz
Have you had a go at getting VR working based on this split screen example? It displays the same scene using different cameras. You might be able to achieve VR using a similar process, but with the screen split 2 ways (instead of the 4 as in the example).
This is awesome! Thank you, I am very much still new to Gdevelop. This is a awesome example thank you so much! I guess the idea would be to use some sort of stereo 3d like in this video?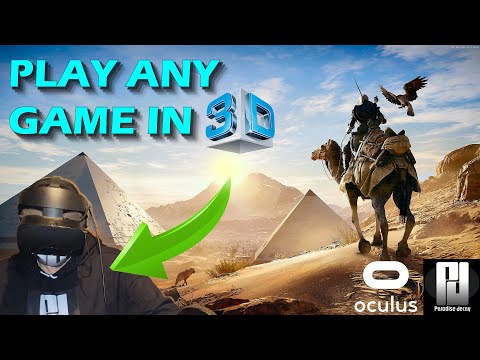 Yes, so you end up with 2 vertical projections of the scene. If you place the right scene camera slightly to the right of the other scene camera and with a small rotation towards it's left, then you should be able to get a decent stereoscopic effect.
I will give it a try and see what happens, I will let you know @MrMen!
Yes, please keep the forum updated. I'm not aware of any stereoscopic GDevelop games, so it will be a first, and I'm extremely curious to whether it will work.
Hello @MrMen I have not been successful so far. I tried the follow:
Attempt 1: I tried using reshade at https://reshade.me/
it ask what api I am using DirectX9/10/11/12 , OpenGL or Vulcan I tried all of them but was unsuccessful. The menu would not show with the key commands like on the video above in the thread.
Attempt 2: I tried using the split screen example you gave but I was not able to figure out how to make it render just player 1 and have the camera follow player 1 in multiple frames. Do you have any idea on how to do this in the example?
I will let you know if I figure it out. I am enjoying the community here; it is awesome to able to talk about game development on such as awesome engine!
What have you done with attempt 2? Can you screen snip the code you used so far? Also, keep in mind, it may not be possible and it's not an option I've tried out so my suggestions are mere speculation.