I have a set of collapsing platforms (code below for them and for my sprite walking). If my character walks straight across them they collapse as expected, if they jump up and down on them it works too, standing still on them also works - the problem is if I change direction whilst walking or jumping on them they stop working and I either have to jump or walk off then on them for them to trigger again.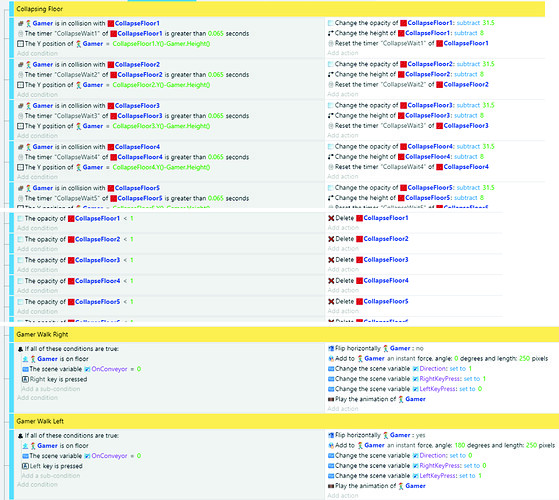 If it helps to explain. The longer you stand on the platform the more it collapses within a given time. If you jump on then off they'll only be partly broken. Like the dissolving floors found in Manic Miner.
Help appreciated. I've read the Wiki guides and watched numerous videos but I can't find the answers to what I'm missing.
Worth noting that all the "CollapseWait" timers are reset at the start of the level.