Hello,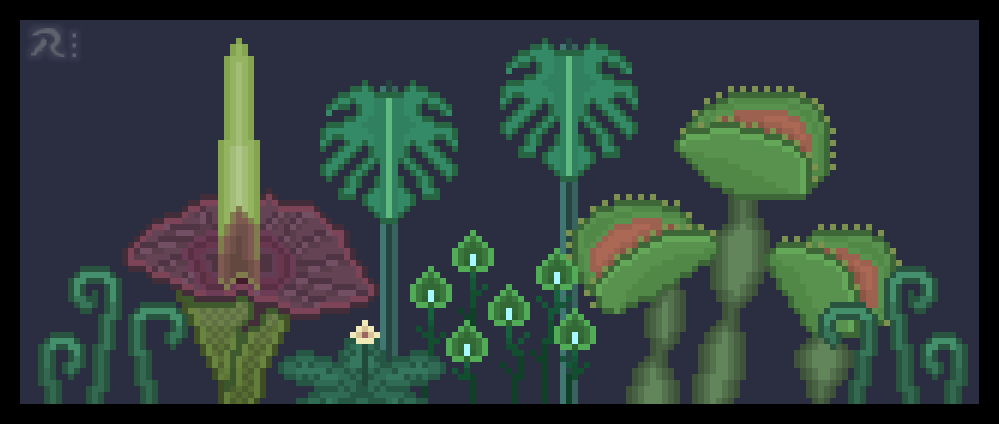 I am an artist and composer.
A few months ago I was looking for a new way to make art,
because I painted hundreds of pictures, I composed more than one hundred songs and I have a little bit experience in cartoon animation.
Something new was needed.
Everything is self taught, and all these skills directed me to one new project: Creating A Videogame for PC.
After careful consideration: I am here to tell you about my project which is already 70% completed after months of work every day.
I am working alone but I have someone who helps me to translate.
The name of this game will remain a secret until the development is completed.
The game will support english and german language.
Genre and Gameplay:
It will be a cross-genre: adventure, platformer, farming-simulation elements (and a kind of creature collection) with linear narrative.

Expect a peaceful cute and cozy game with unique dialogues, a few parodic pop-culture references and eastereggs.

There will be no violence, instead of enemies the player will meet friends.

A small detailed open world in top-down view with mini map to navigate. The player will be able to decorate areas.

Platformer levels are in side-scrolling view, the difficulty and variety of gameplay elements will increase depending on player progression. Different biomes can be explored.
Artstyle and music:
Expect a cute pixel artsyle game.

Most of the sprites are 32x32 px and 64x64 px.

Every sprite and animation is carefully created by myself, there is no AI involved.

For this project I created more than one thousand sprites already.

The soundtrack is already composed but there are adjustments left to made.
In a few months the project will be completed.
Thank you for your attention.
Ambytar